Considering installing a deck?
Lets cover a few benefits of why a deck would be the perfect addition to your home. Ultimately, trying to determine whether you can install a deck or not will depend on the design of your home. Decks can be built on uneven surfaces in comparison to patios where there must be an even surface. 
Design and Home Appeal:  A proper design to complement the exterior of your home will surely add to your home's appearance. A professionally designed deck, will give an amazing look and provide you with the most function. 
ROI:  Installing a deck to your home will surely be an investment. Whether you plan on keeping or selling your home, adding a deck will increase your home's value. If for example, you're unsure if you will sell your home, the key benefit is that you will recover nearly 70% of the total cost spent on the deck. In order for this to happen, be sure to decide on a quality contractor with quality material. A well built deck, with the proper materials will provide you with a long-lasting deck. More time to build memories with.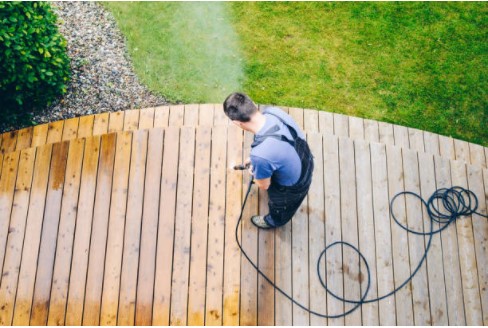 3. Extra space, that will increase your square footage: When adding a deck to your home, you're increasing the amount of space you will have to add decor and do activities. Depending on the design of your deck, if it is enclosed, you can even use it during the winter time! Normally decks aren't leveled to the ground, so you will also have extra space underneath to use as storage (depending on design). Even if you cover it with skirting, you can leave an opening to enter and exit with tools or other things to avoid clutter in your yard.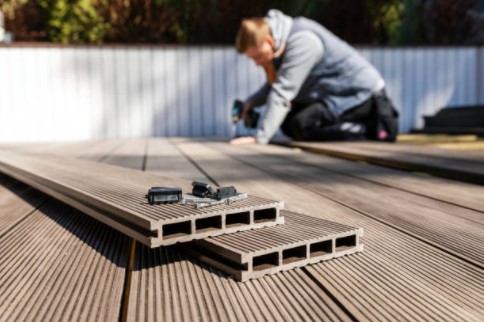 4. Decks can be built on uneven surfaces:  The overall structure of a deck can be built, to maintain its strength on any surface. Whether it be a hill, uneven dirt, or any instance, the supporting joists will be structured for that specific installation. 
5. Decks provide a better view of your backyard:  As mentioned, decks are normally elevated by a certain amount. This provides you with a more sophisticated view of your backyard. 
6. Decks provide an escape:  Sometimes we all need a little bit of an escape from the indoors. When we need to get some fresh air, a deck will provide you with an area of comfort and relaxation. 
As always, questions or concerns can be directed to our team of experts. Contact us today to set up your free estimate.