Power Construction Inc.
Power Construction Inc. is a family operated construction company based in Lawrenceville, NJ that has been in the construction industry for 20 years. Over the lapse of time, we have made a name for ourselves as the most dependable and highest quality contracting company in town. It is our diligence, hard work, and affordable prices that make us a great choice for your home project.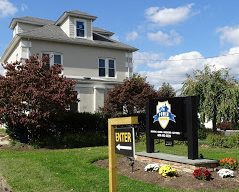 We have come a long way throughout the years not only because of our incomparable work ethic but also through our loyal clientele word of mouth whom we owe much of our success to. We always put our customer's needs and demands as a priority and we never leave a site until we are certain of your satisfaction.
We can tend to all of your roofing, siding, and gutters projects regardless of how big or small it may be. We are equipped and trained to handle both residential and commercial projects as we also specialize in windows, doors, decks, flat roofs, T.P.O Systems, and much more. Talk to our team today to see how we can be of service to you. Contact us today!