Signs that my window needs to be replaced
Thinking it is time to replace your windows? It could be tough to decide what option to take in replacing your windows. It could be scary to make that decision when you are searching through brands, types of windows, or even changing the structure of the window. Every home is different, every window is different. It's a good idea to do some research and identify what might be best for your home. We will cover, very briefly, a few of the many styles of windows available. But first, what are the signs that show it's time to replace your windows?
You feel cold or hot air around the window.

If you witness paint, siding, framing or anything around the window peeling, opening, cracking, it may be time to replace.

If the window no longer opens or closes properly.

Glass is cracked.

When the window is opened, it shuts itself.
Single Hung Window:  Is a traditional window that has been seen in many homes. Only the bottom portion of the window opens. This style provides simple installation and is typically the most cost-effective. 

Double Hung Window:  Allows for the upper and lower portion of the window to be opened. Providing more ventilation when desired to the home. Cost is only slightly more than the single hung window, keeping it in the same affordability range.

Oriel & Cottage:  Both of these types of windows provide a more elegant look allowing more natural light to enter the space.
Two or Three Panel Slider Window: These panels typically slide left or right to provide ventilation into the room. The difference of this window provides a different form of light into the space. A living room or dark space could benefit from a window like this.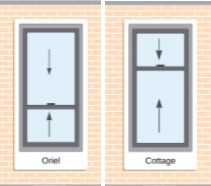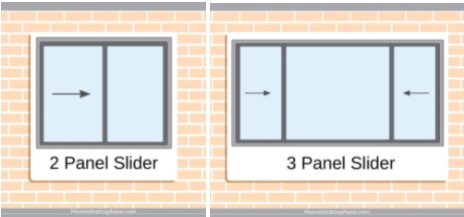 Hopper and Casement Windows: Both of these windows swivel outwards in one direction. The difference between the two is just whether it is horizontal or vertical.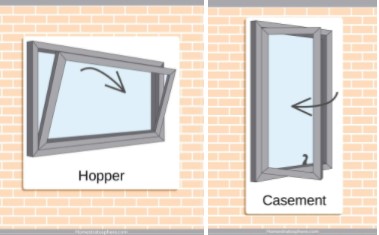 Awning Windows:  The difference between an Awning and a Hopper is that this type of window opens outwards. The window can remain open and rain won't enter the room. Awnings are a bit more popular for that reason.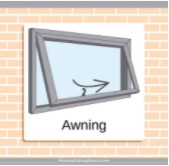 Bay and Bow windows: Both of these openings provide a panoramic view of the outside. Style and sizes will vary depending on the location of these windows inside a home. They add extra space as well.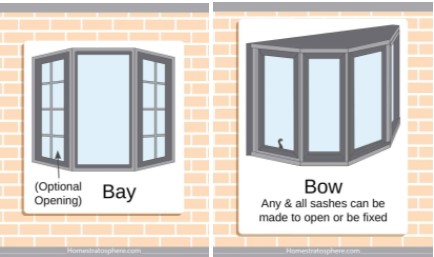 Skylights:  Are normally installed in a roof or ceiling of some sort to allow the entry of natural light into the room. Not only does it provide natural light but bring more energy efficiency.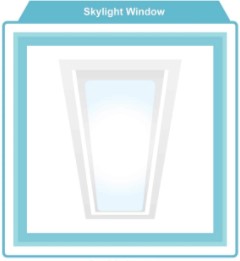 There are endless amounts of styles, materials, shapes, and sizes to choose from. But as always, questions and concerns can be directed to our team, and any of our experts can be sure to help. 
Images are by:  https://www.homestratosphere.com/types-of-windows/