Benefits of Home Additions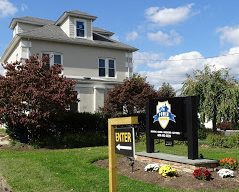 Home additions are a popular way to increase living space, add value to your property, and enhance the overall look and feel of your home. In this article, we'll discuss everything you need to know about construction home additions, including the benefits, costs, and types of additions.
Home additions offer a multitude of benefits for homeowners. Firstly, they provide additional living space without the need for a new home purchase, which can be a significant expense. Secondly, a well-designed addition can greatly enhance the functionality of your home. For instance, if you're in need of a home office or a playroom for the kids, a home addition can provide the perfect solution. Finally, adding a home addition can increase the overall value of your property.
Cost of Home Additions The cost of a home addition can vary greatly depending on a variety of factors. Some of these factors include the size of the addition, the materials used, and the complexity of the project.
Types of Home Additions When it comes to home additions, there are several different types to choose from. The type of addition you choose will depend on your needs, budget, and the available space on your property. Some of the most common types of home additions include:
A room addition involves adding a single room to your home, such as a bedroom, bathroom, or living room.
A bump-out addition is a smaller addition that extends the wall of an existing room, typically to provide additional space for a specific purpose, such as a home office or reading nook.
A sunroom addition is a popular option that allows you to enjoy the beauty of the outdoors from the comfort of your home.
If you're in need of additional living space, a second-story addition may be the perfect solution. This type of addition involves adding a second story to your home.
In conclusion, At Power Construction INC. We provide a range of benefits for homeowners, from increased living space to added property value. Although the cost of a home addition can vary greatly, it's important to consider the long-term benefits and the value it can add to your home. By choosing Power Construction INC. We will create a beautiful and functional space that meets all of your needs.