The beauty of skylights is that they allow for natural light to enter your home. The living room, the bathroom, the kitchen, or anywhere in your home. Anywhere that provides some form of access to the roof at least. A homeowner can add 1 or more to a section of a roof considering they are properly framed and installed. 
Velux has been in business for over 80 years. They have continuously developed and improved each of their products. They started with a simple roof window, and now carry the most popular options to bring natural light into your home. 
Solar Powered "Fresh Air" Skylights:  This model is paired with a small solar panel that powers the skylight to open and close. Along with the panel, comes a rain-sensing sensor that will allow it to automatically close when raining!
Electric "Fresh Air" Skylights:  This model has a concealed battery that is hard wired into your home's electricity. You can control its open and close function with the remote control that is paired with it. 
Manual "Fresh Air" Skylights:  This model allows for it to be opened and closed with a handle. This is ideal for skylights that will be placed in lower ceiling areas that way you can easily have access to close and open it.
Fixed Skylight:  This form of skylight is similar to that of a picture window. This model does not open, but allows light to continuously enter your home. Great option for anywhere in your home. 
Flat Roof Skylight:  The flat roof skylight is ideal for areas with a very low-pitched roof or, of course, flat roof. The benefit that this skylight provides is that it's glass is manufactured with a curve so that the water does not accumulate on top.
SkyMax Skylight:  This model of skylight provides the flexibility of adding a skylight of up to 10 feet in length. This might be a great option for those wanting a larger amount of light into a home.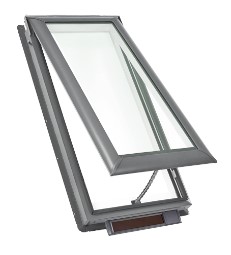 Sun Tunnel Skylights:  Sun Tunnel Skylights are surprisingly not as well known as traditional skylights. They are possibly the quickest way to add natural light. With two different styles available, they are able to be installed almost anywhere in your home. This form of skylight opens the roof and allows natural light to enter a shiny tubing ("tunnel"), and carry it through the home and function as a light bulb.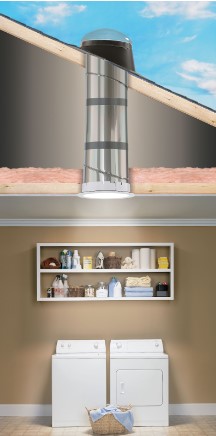 Roof Windows:  Roof Windows are very similar to your traditional skylight, but allow more ventilation to enter the home when open. These models come in different opening styles that way you can even access the roof through them. The most interesting roof window is the CABRIO. This, when opened, instantly becomes a balcony. Neat, isn't it?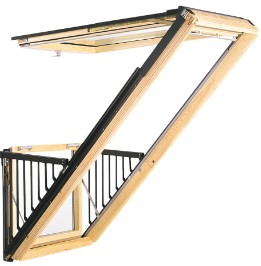 Commercial Skylights:  Commercial skylights for commercial buildings can include various designs and specifications. Visit https://commercial.veluxusa.com/ to learn more.
Modular Skylights:  This form of skylight is prefabricated in order to make installation faster. This allows you to group a few skylights together. Typically seen in office spaces or malls.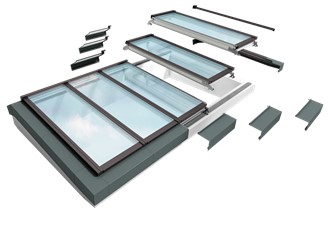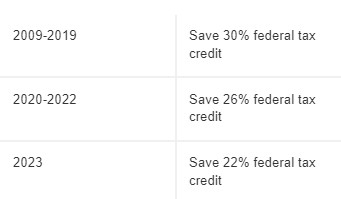 If you're looking to learn more about Velux and their products head over to https://www.veluxusa.com/ to learn more. If you're ready to install one in your home, you know who to call. We're ready to provide you with more light!