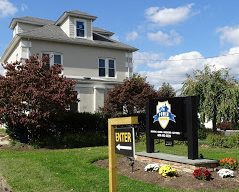 Ten tips that will help you select the right roofing contractor for your roof project
Roof repairs, installation, and replacement are tasks that you shouldn't delay. You need to take care of them as soon as possible, for the security of your home.
But with so many roofers around, you may wonder who to hire. Well, here's some help. Use the following tips to find the right roofing contractor for the job.
Checking out reviews
Visit online review sites where you can find both positive and negative reviews about businesses written by their satisfied and dissatisfied customers. Don't hesitate to hire roofing services with a few poor reviews.
The key lies in finding out how they handled these negative reviews and if they resolved the problem well. But it's better to avoid companies with lots of negative reviews about the same issue.
Years of experience
While a new roofing service isn't bad, the experienced ones make a better choice. It's because no matter how much they may learn theoretically, it is the practical experience they acquire with time that defines their expertise.
Be wary of contractors who offer to give a specific estimate over the phone. No matter how much information you provide over the phone, they can't make an accurate estimate without actually seeing the building.
Good roofing companies are always ready to offer a free written estimate. They provide it after first personally inspecting the building or residence. 
Do not be surprised if you notice a splurge in the number of roofing contractors at some times of the year. Like after a big storm.
Be careful of them, as many are storm chasers looking to earn some quick money.
You do not even know if they will complete the roofing project or use your payments to buy supplies. For all, you know they may be paying off their debts with your money.
That's why it is better to hire an established and reputed local business. They have a local office, so there's no fear of their disappearing. And you know you can turn to them whenever you have a roofing problem in the future.
Insured and licensed
Always hire a licensed and insured roofing company.
It proves that the company is serious about their work. And with licensing requiring ongoing education, you know that a contractor keeps abreast with the latest roofing methods and materials.
Their license should, however, be from a reputable state-wide organization.
Insurance is also essential because you put your home and future at risk without any insurance coverage. You may also be held liable for any injuries a worker may sustain while on your job.
While insured roofers may charge a bit more, the added cost is well worth it.
Roof type expertise
It's better to select roofers who do all kinds of roofs like residential, commercial, tile, shingle, flat, or metal. Contractors specializing in only one type of roof only suggest the roof type they can do. They won't be able to provide the best options for your situation. Though you may have to spend some time looking for the right roofing contractor, it's worth it. You end up hiring a certified, licensed, insured, experienced, and reputed roofer. They are much safer and easy to communicate with than the many risky storm chasers you may find around you.