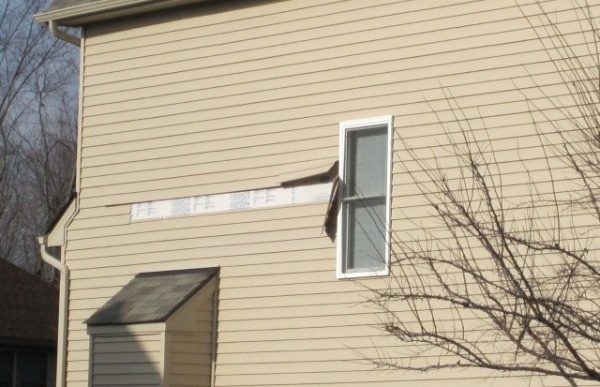 Siding services. Everything you need to know about siding
Home siding isn't always the first thing that comes to mind when you consider renovating your home. The emphasis usually lies in kitchen and bathroom renovation, for aesthetic reasons.
However, did you know that replacing your home's exterior with siding is an equally important decision?
The right siding services can wrap your home in beautiful siding and make it the center of attraction in your neighborhood. Read on to learn more about siding benefits, and types.
This is perhaps the most important reason for people to invest in home siding. It goes a long way at improving your curb appeal and your home value in the process.
On average, new siding can improve your home's value by as much as 75.6%! So no doubt siding offers one of the best ROIs with any home remodeling, especially if you sell your home. 
The good news is that most siding materials need minimal or no maintenance to look great. So once the siding services install them, they will, at the most, require a periodical washing down.
3. Improved energy efficiency
Insulated siding involves adding house wrap and insulation between your home elements. It seals air leakage problem areas to minimize wind and cold in your home.
Besides, the reduced monthly energy bills compensate for siding costs. 
Though you may have to pay for the initial siding installation, you end up saving on painting costs. It's because most siding doesn't need much painting and doesn't flake, chip, crack or fade. 
It, in turn, means that you do not have to keep scraping and painting your home every few years. 
Improved aesthetics
Siding can transform your home's looks and appearance in two ways. It makes your home look brand new and secondly, adsd trims and accents based on a new color scheme. It doesn't even matter what type of siding you opt for. Any upscale siding leaves you with a stunning home. Now that you know the benefits of siding installation, here are the different options available. 
a) Vinyl
Vinyl is a classic, durable, low maintenance, and affordable option. While the older vinyl didn't look that good, modern vinyl options are much more stylish and upscale! It's available in various styles, colors, and textures and can last for as long as 50 years.
b) Fiber cement
Fiber cement is one of the most popular luxury options today, thanks to its distinctive wooden look and color choices. It's exceptionally durable but a bit on the expensive side. Besides, it's low in maintenance and doesn't rot or easily damage by insects.
c) Composite
Wood composite siding also has a luxury vibe and is moisture-resistant. It's about the same price as fiber cement and is gaining popularity by the year.
d) Wood
Wood siding comes in various styles, finishes, and textures. However, they require an exterior stain or paint finish and can develop moisture problems in poorly ventilated homes.
e) Metal
There are different types of metal siding, like aluminum and uncoated steel. They come in different styles like panels, shingles, and vertical stripes.
While low in maintenance, steel and aluminum is prone to denting.
f) Insulated
Insulated siding is a type of vinyl siding made from expanded polystyrene foam. It gives your home a closer fit to hold in the air better and improve your home's energy efficiency.
There are a few siding options that made of composition. Examples are:
Stucco is a combination of lime or sand, or cement. It's popular in drier climates because it doesn't handle moisture well. However, it's easy to maintain with periodical cleaning using a pressure washer. And you can paint it any color you want.
Homeowners opt for brick siding for its multiple colors. It is also durable and easy to maintain but can get expensive for large homes.
Concrete is known for its strength, durability, and energy efficiency. It, however, is one of the more expensive options.
You may end up with the prettiest home on the block with stone siding. The popular natural stones used include slate, granite, lime, and flagstone. Though its installation is expensive, it requires minimal maintenance and lasts a lifetime.
This is more affordable than actual wood and can last anywhere between 20-30 years. However, it has a drawback; you can't stain or paint it.
Glass siding adds luxury and elegance to your home and is something unique. But the problem is that glass requires constant cleaning.
Now that you know all you need to know about siding, it's left to you to select the right type based on your budget. With the help of the right siding services and kind, you are sure to reap its maximum benefits!