Siding Services
Siding services is such a fun, beautiful and secure aspect for a finished home. It gives the ability for homeowners to get creative while knowing they are receiving great benefits for their home.
Here at Power Construction Inc., put our honest work and integrity to make sure that every client's home is the best they want it to be. Our techs have years of experience providing siding services and are ready for any task given! We also offer our workmanship warranty for every job no matter how big or small a project may be. Let us help you make your next siding service project easier, more secure and awesome!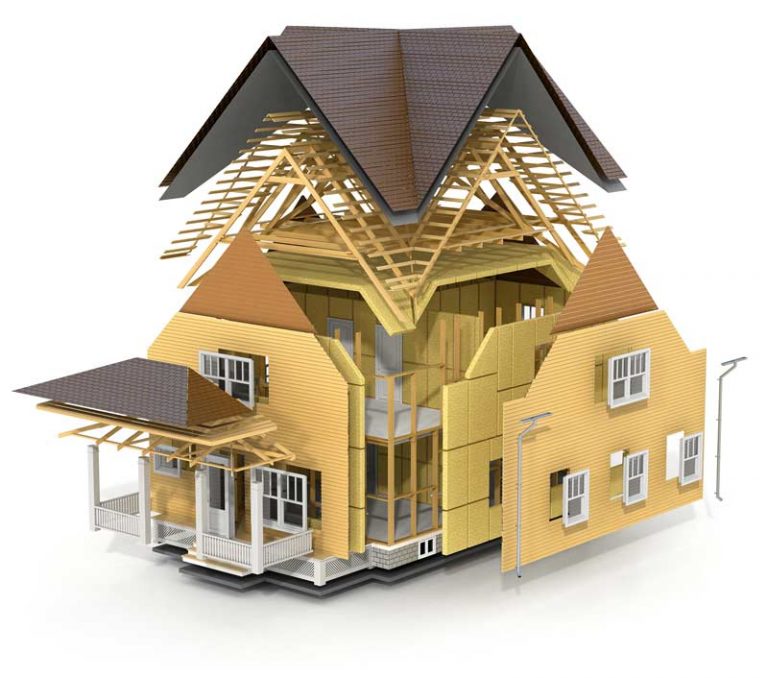 RESIDENTIAL & COMMERCIAL SIDING SERVICES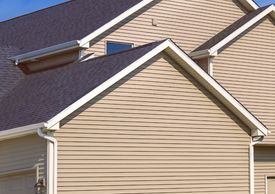 Vinyl Siding
Vinyl siding is the most popular used siding for most homes. It resists excessive moisture, resists extreme climates and keep yours home cool. In comparison with others, though vinyl is cheaper than competitive materials, it still gives the best assurance and durability for your home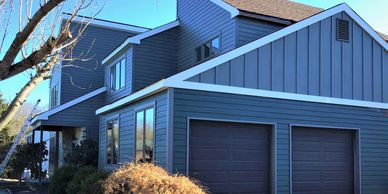 Fiber Cement Siding
Fiber cement is a must-have for many homeowners. The vibrance and color pop that comes from every inch of fiber cement siding definitely makes a home stand out! It withstands weather, is resistant to rotting, fire (heat) and warping. This type of investment becomes beneficial for many property owners in the long run.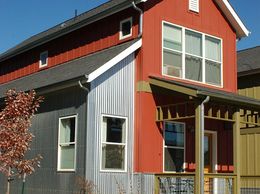 Aluminum Siding
Aluminum has excellent ventilation properties, does not absorb moisture and gives such a modern look to every home. One can either have the siding pre-painted or have any custom color painted on aluminum siding!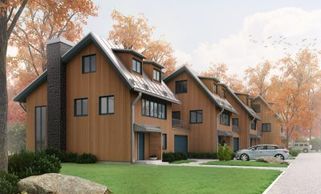 Wood Siding
The title itself gives the answer to the impression wood siding gives. It is such an outdoors, nature look and definitely lives up to its name. It can come in a variety of styles, allowing every homeowner to get creative while deciding on an environmentally friendly choice.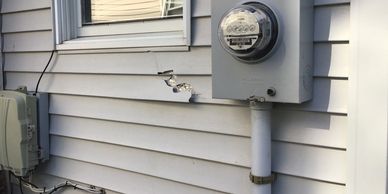 Siding Repairs
You can replace and or repair a flown off, damaged or cracked siding panel. There is no need to remove the entire siding of a home if the project is under 200 SQ.FT.!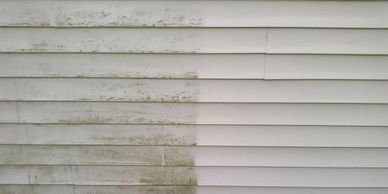 Power Washing
We also provide power washing services to sidings that need a quick clean and achieve its original color back! Call us Today!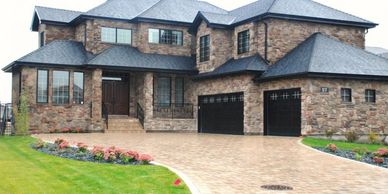 Stone Facade
Benefits of natural stone: fireproof, environmentally friendly, and stone houses increase the home value. It offers you durability, resistance, and beauty.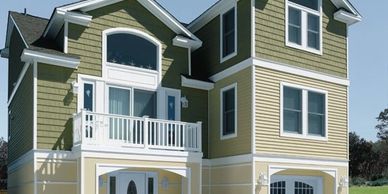 Restoration Millwork Trimboards
It's a cost-effective low maintenance alternative to exterior wood trim. It comes in natural white-ready to install but can also be painted to complement your exterior colors. Beautiful impression with Long-Lasting looks.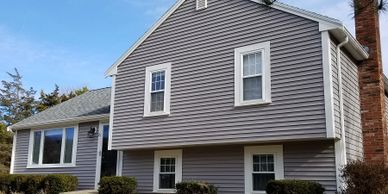 Mastic Vinyl Siding by Ply Gem
When it comes to affordability, function, and appeal, mastic vinyl siding is a perfect choice. The extra insulation that provides to your home can help keep your house warm in the winter, cooler in the summer, and reduce your energy bills. Plus it's resistant to damage and very easy to keep clean!!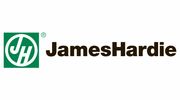 WE OFFER FINANCING THROUGH: