"Through the responsible development of innovative and sustainable building products, CertainTeed has helped shape the building products industry for more than 110 years." CertainTeed was founded in 1904 and is currently North America's leading brand of exterior and interior building products. They offer roofing, siding, fence, decking, railing, trim, insulation, gypsum and ceilings.
Siding Options
Mainstreet- MainStreet siding offers consistent quality, good looks and is the ideal choice for homeowners looking for value with the benefits of a premium panel.
Many classic styles

Natural wood grain or brushed appearance

A wide variety of low-gloss colors

STUDfinder- Installation system that allows each panel to be properly attached to a stud.

0.041 thickness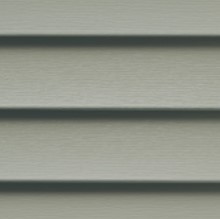 Monogram- Monogram is a comprehensive system of value-added features with unique benefits that combine to create a truly extraordinary siding. 
First siding produced that utilized a direct transfer system from real cedar boards for a natural

True Texture

STUDfinder- Installation system that allows each panel to be properly attached to a stud.

Heavy-duty 0.046 thickness

39 low-gloss colors

¾ Panel Projection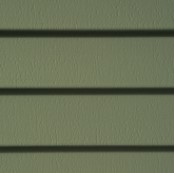 Board & Batten- Board & Batten style siding originated from an older type of siding used on homes especially in Europe. It was previously known to only be made out of wood, but now it is also made from vinyl, fiber cement or steel.
Single 7" rough cedar flat face

Single 8" rough cedar extra wide flat face

True Texture

Ideal for whole house or just accents

Super premium 0.52 thickness

Deluxe color offering
Why should you choose vinyl Siding?
Provides lower maintenance.

Provides more strength and durability.

It is affordable.

Will add curb appeal.

Installation is easier for contractors.

Any color, design, or brand line of your choice will immediately transform your home's look.